First, a BIG thanks for your support- we could not do this without you! You will find below important links for all our vegetable box clients!
IMPORTANT LINKS
The following links give you access to your online account, which you can modify at any time:
Access to your online calendar – FYI, you can easily share your online calendar with others if needed- just click on the "share" button at the bottom of your online calendar!
GET TEXT/SMS REMINDERS: If you haven't already, sign up for our automatic text reminders in your online profile (make sure you've provided a cellphone number and check off the SMS reminder box)- you'll then get text/SMS before each delivery you are scheduled for.
MAKE CHANGES TO YOUR ONLINE CALENDAR
You can make changes yourself to your online calendar (move a box to another date, choose another drop-off location for a delivery, etc.) up to 48 hours before any delivery.
To learn how to make changes to your online calendar, check out the step-by-step video (you can also read this How-To-Guide).
Need help? Feel free to contact us.
RECIPES AND NEWS FROM THE FARM
Check out our e-newsletter that we email to our clients each week during the season for news from the farm, photo of what is in the box and our favourite plant-based recipes featuring the veggies from our box- here's an example one of our 2018 newsletters. If you don't get our newsletter, check your junk mail folder or contact us!
Also, you'll be happy to know that most our recipes are archived: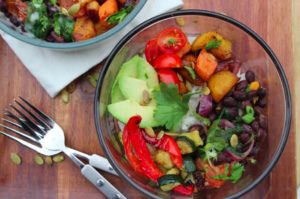 Just to give you a taste of the favourite recipes that we share each week, here's our squash rice bowl recipe!
INSTRUCTIONS: Box Pick-Up
Our box pick up consists of a few simple steps. This year, due to the pandemic, we're adding a few additional measures.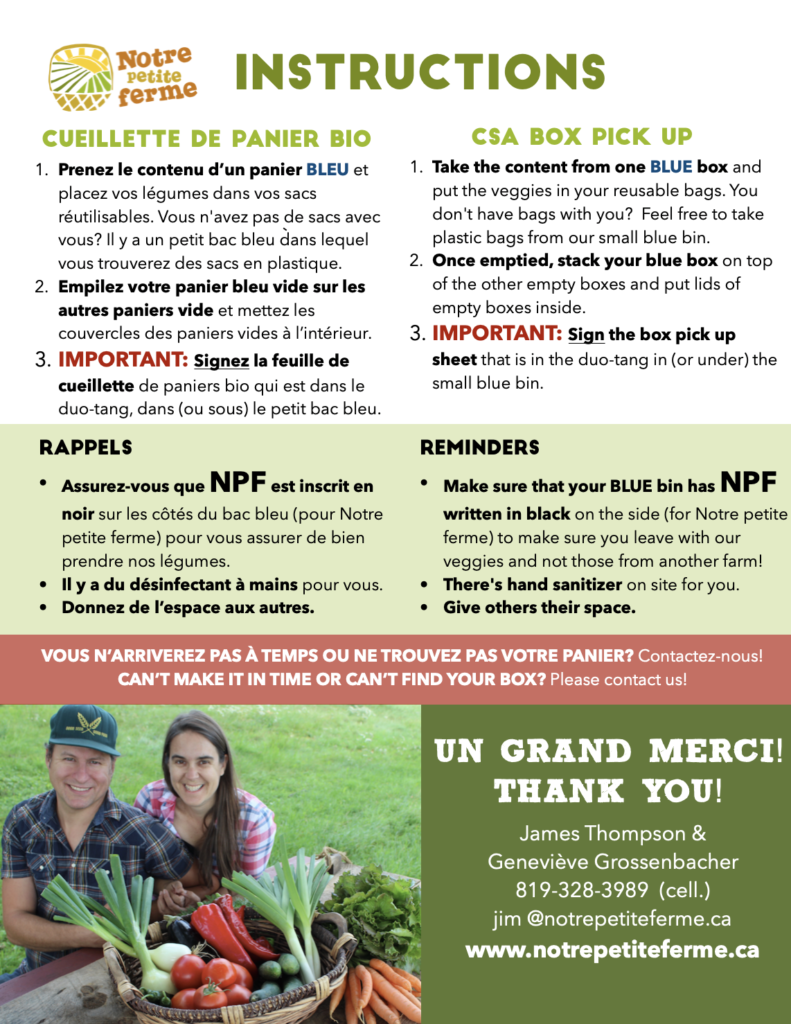 EXCHANGE BOX : Details to come.
FOLLOW US
Follow us on Facebook and Instagram!